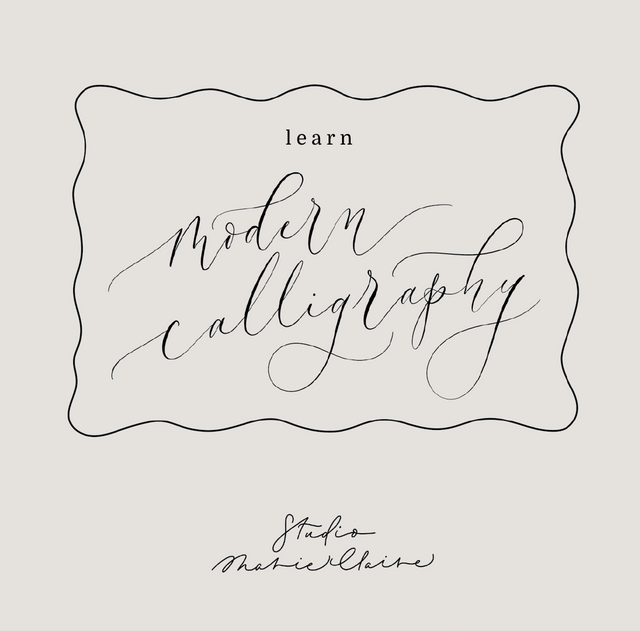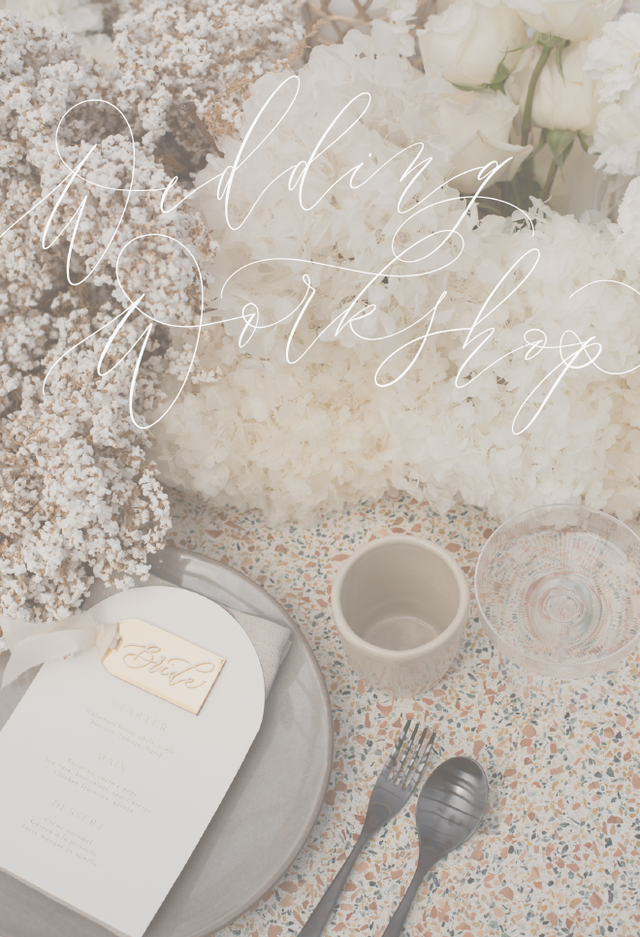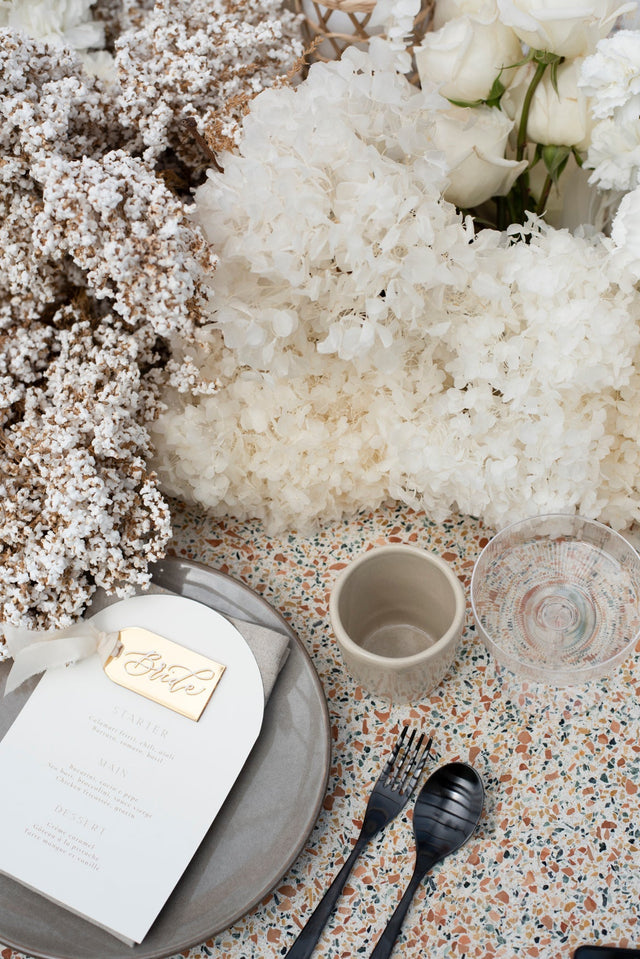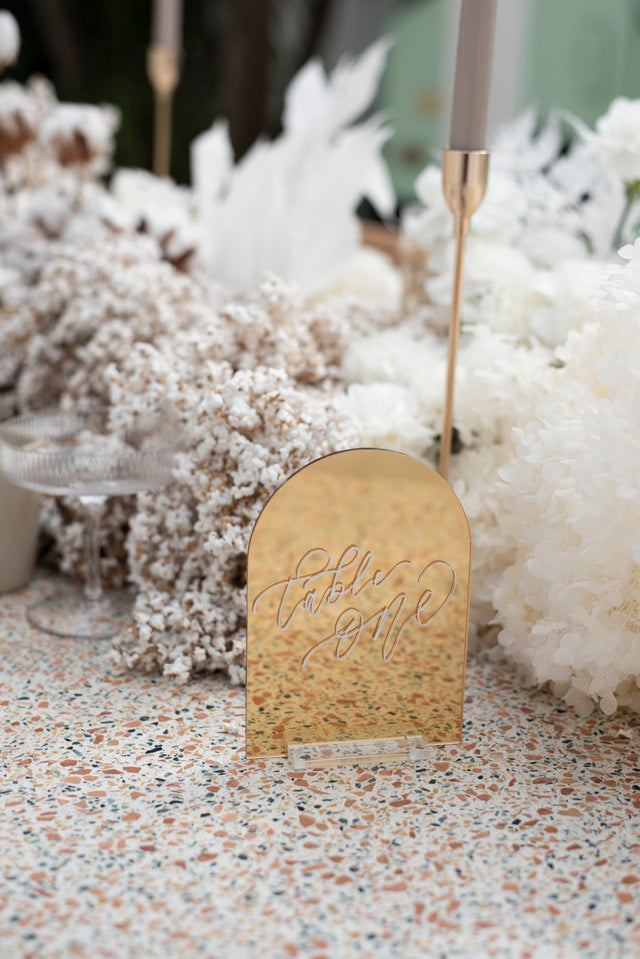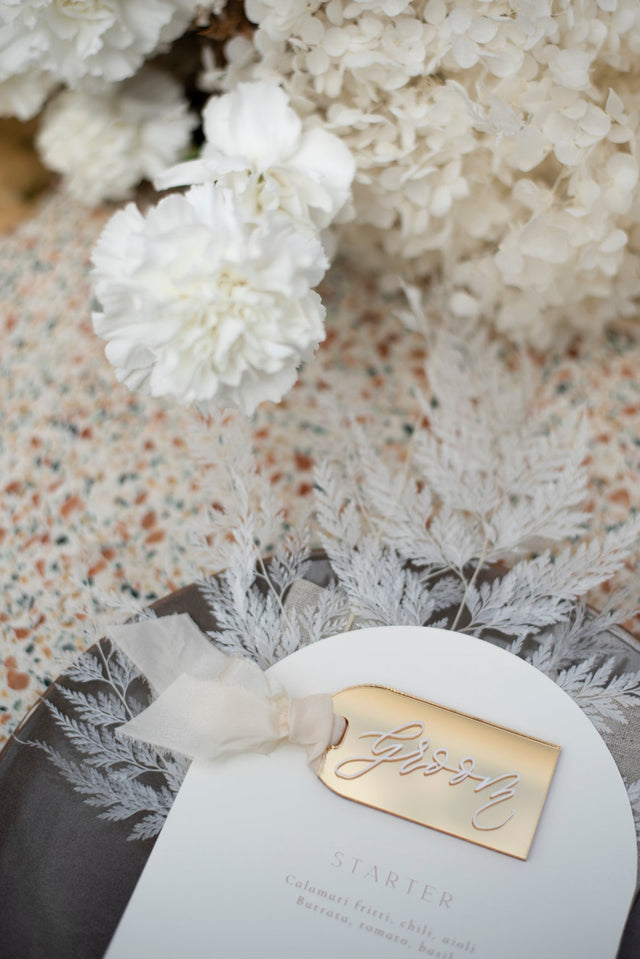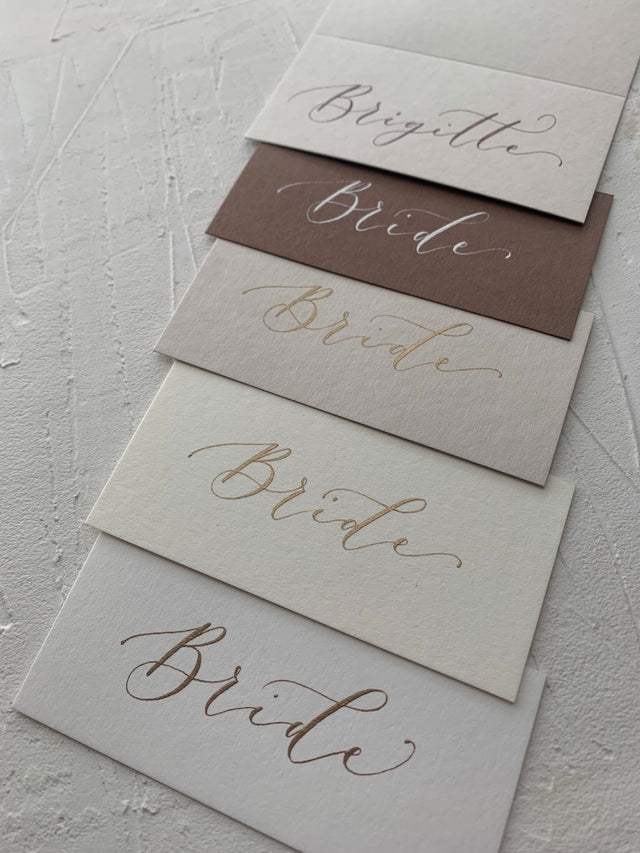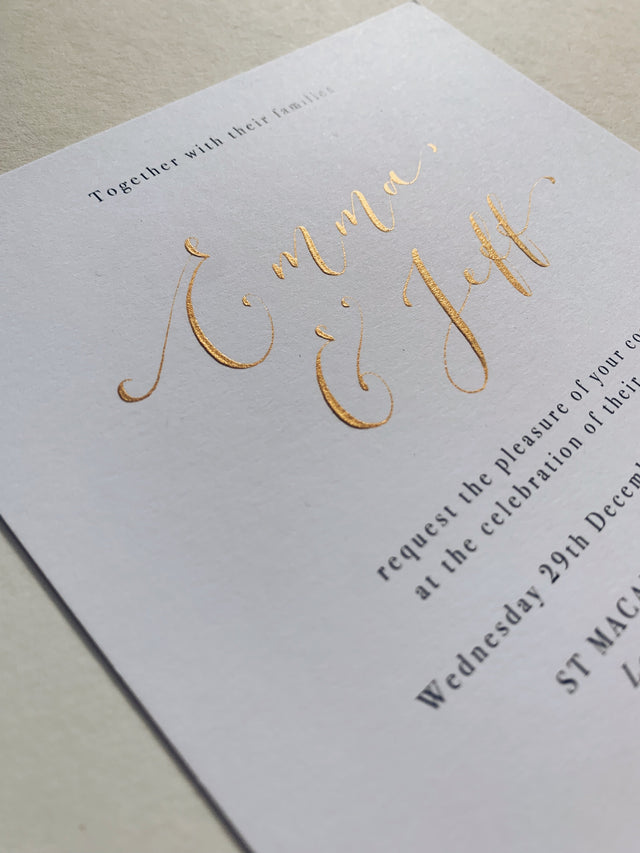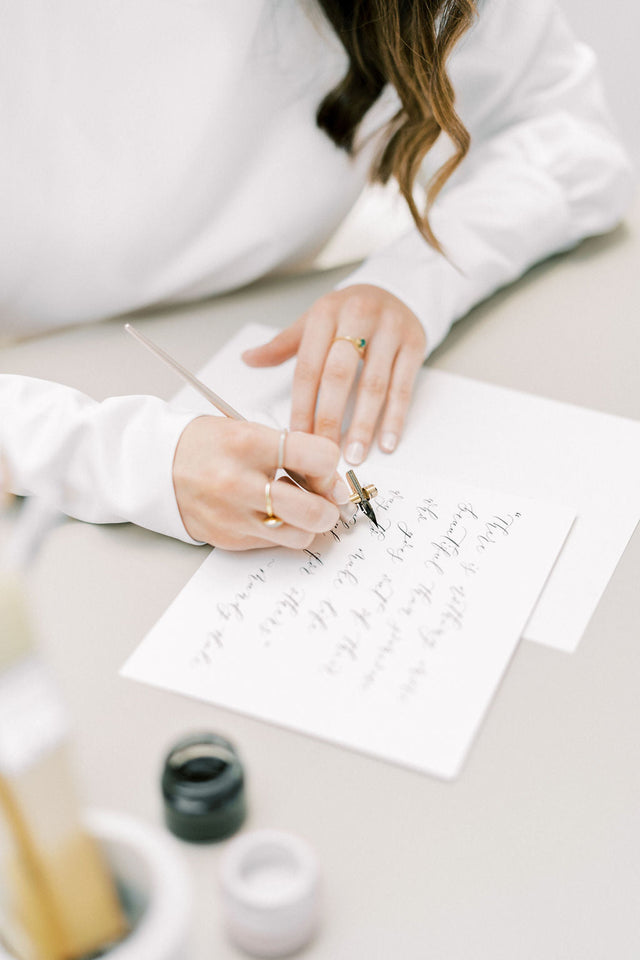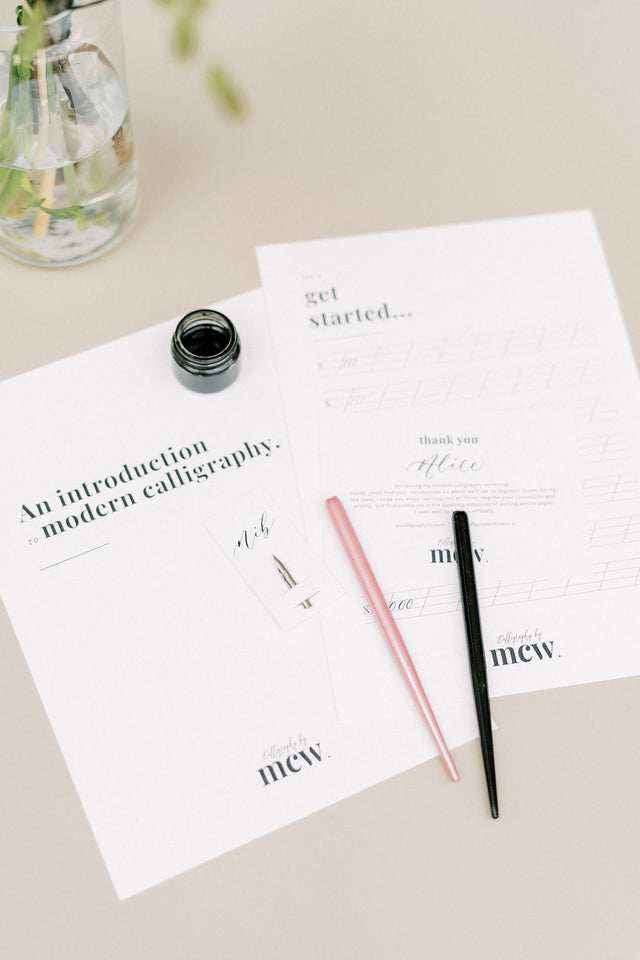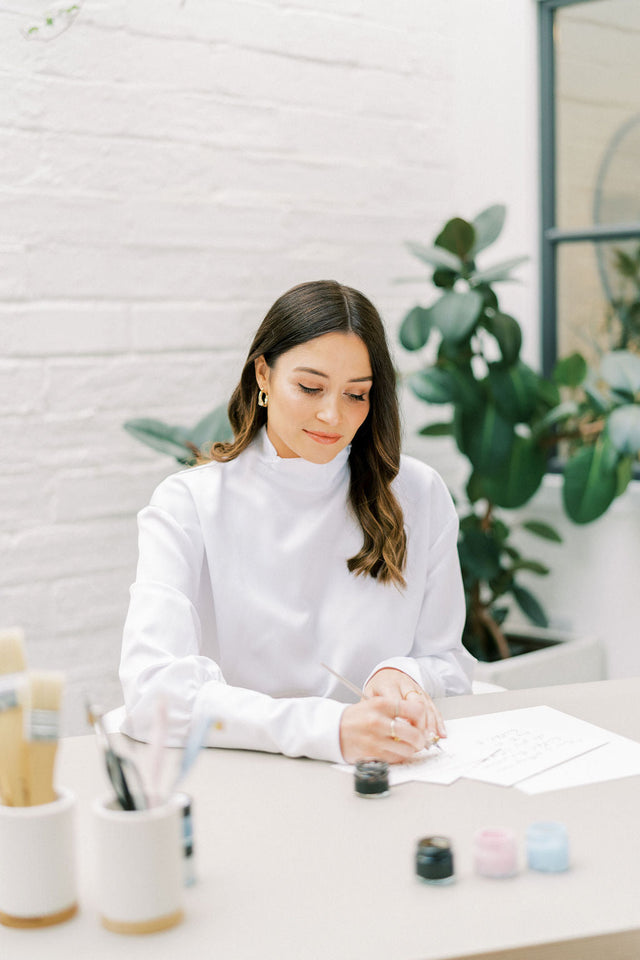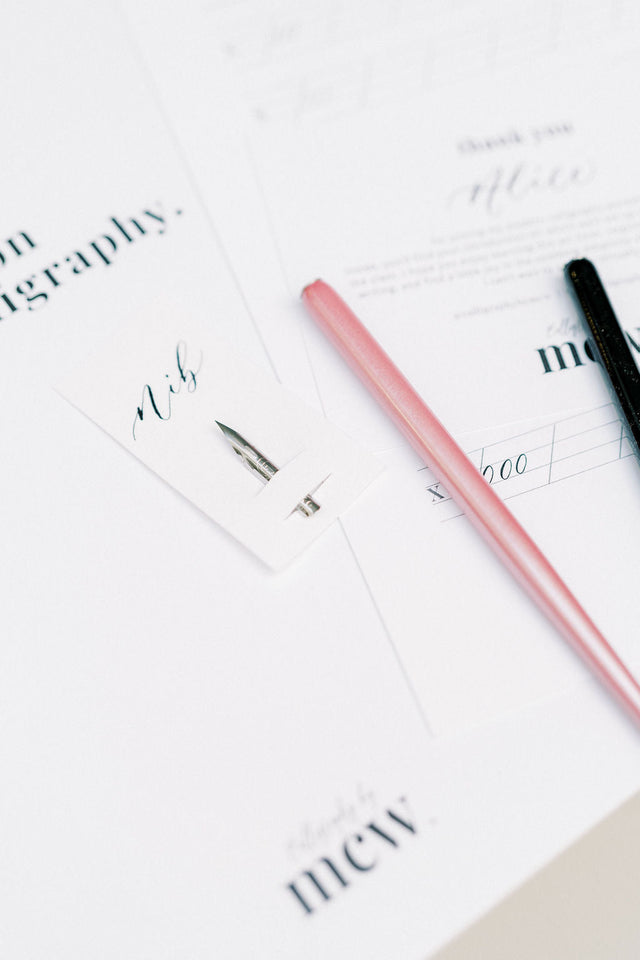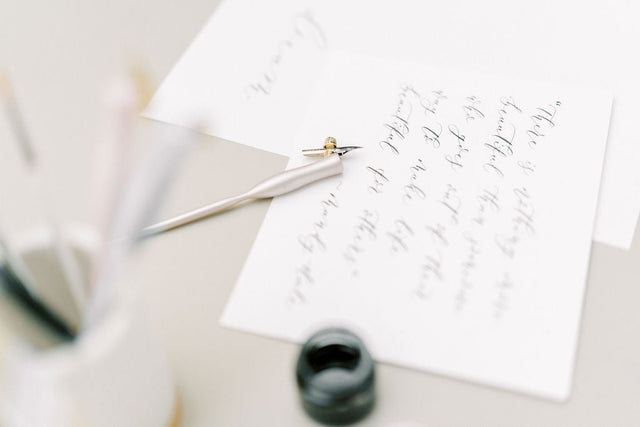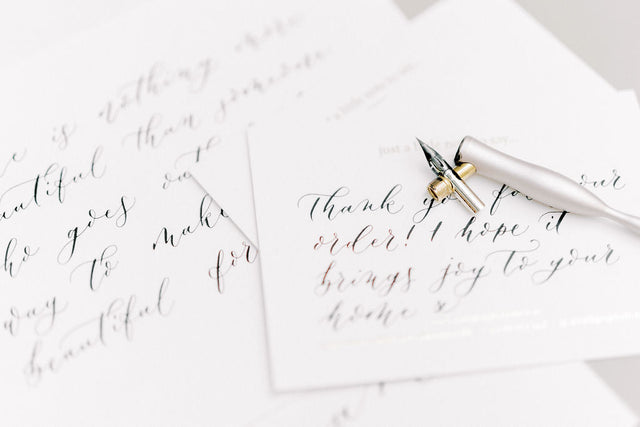 Monday 23rd October 
Time: 7pm - 9pm via Zoom virtually 
Two-Part Workshop for Weddings | This workshop is intended for Brides and/or Grooms who are looking to add calligraphy details to their wedding invitations and stationery. This is a beginner and introduction workshop, so no prior experience is needed. 
Part One 
An introduction to the basics of modern calligraphy and lettering with Marie-Claire including: 
- How to set-up your kit and the tools you need 
- The foundations of calligraphy - basic strokes and pressure techniques
- Letter formation and an introduction to word formation 
Part Two
A masterclass in adding calligraphy and hand lettering to your wedding stationery
- Wedding Stationery; the elements of your wedding you can add calligraphy to, from addressing envelopes, adding guest names to invites, to creating your own placenames for your wedding day
- Writing Styles
- Composition - spacing and layout 
- Paper and supply sourcing 
---

The tickets for the workshop are €85.00.
- You will receive a personalised calligraphy kit via post including a pen holder, nib, ink, practice booklet and guide sheets, as well as wedding stationery elements in advance of the workshop which you can keep. 

*You will receive an email the week of the workshop with Zoom details 
*You will receive your kit the week prior
Tickets are refundable for 7 days after purchase only
the details...
Handwritten
Handwritten in Marie-Claire's signature modern calligraphy style and digitalised.
Paper, Printing + Framing
Printed on 250gsm coloured luxury FSC accredited paper, foiled with a signature gold dot.
For framed pieces only ~ Presented in a premium quality, custom-cut handcrafted wooden box frame with glass, ready with fixings for hanging. The frame is sealed with a high-quality backboard and tape to prevent damage from dust or humidity.
Quality + Sustainability
Each piece is created carefully by hand; handwritten, hand-framed with hand-painted details, and hand-packed.
The collection is designed with sustainability in mind and designed to last.