Christmas Calligraphy & Champagne | Battersea Dec 13th
Regular price

€106,00
Sale price
Christmas Calligraphy & Champagne | Battersea Dec 13th
Regular price

€106,00
Sale price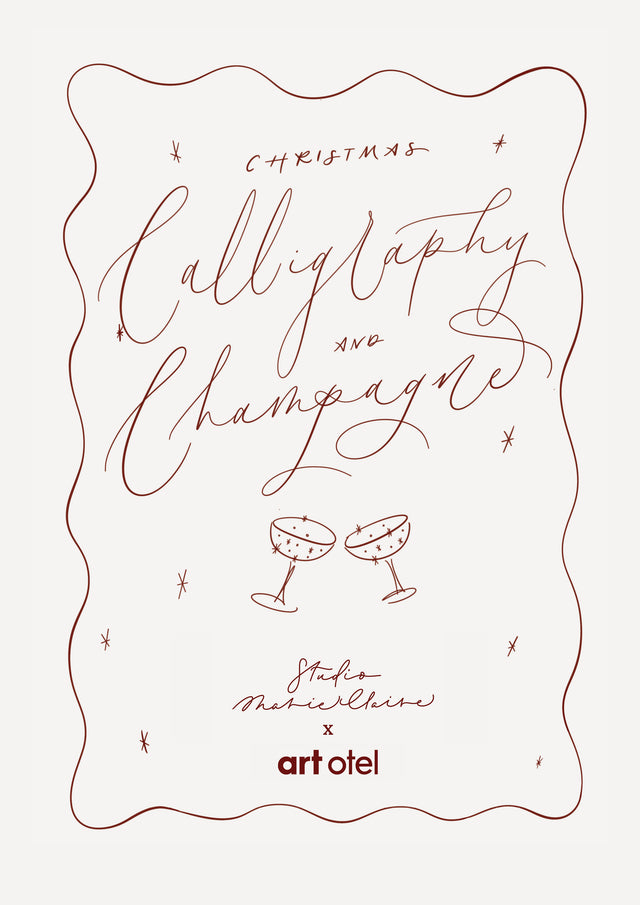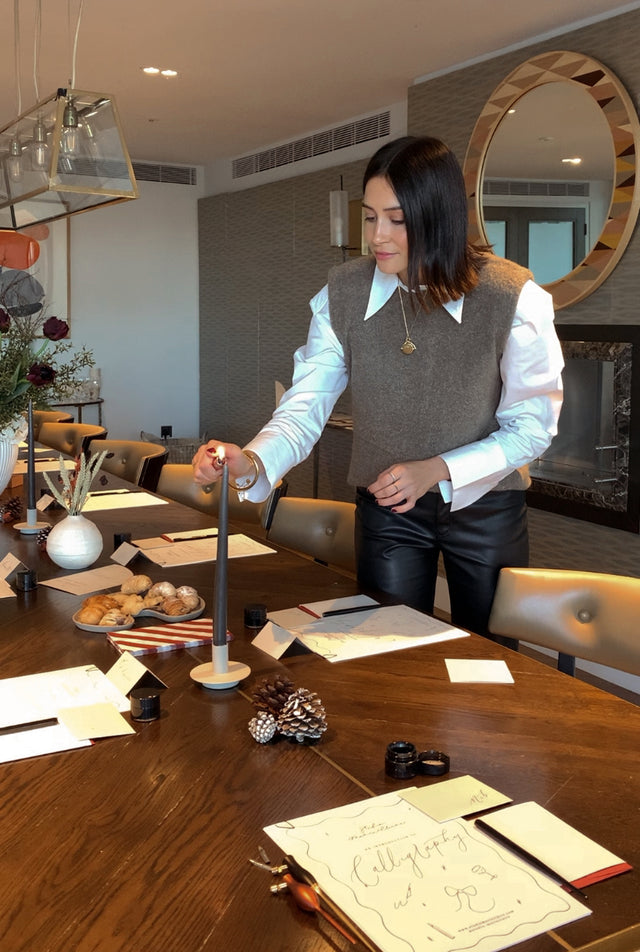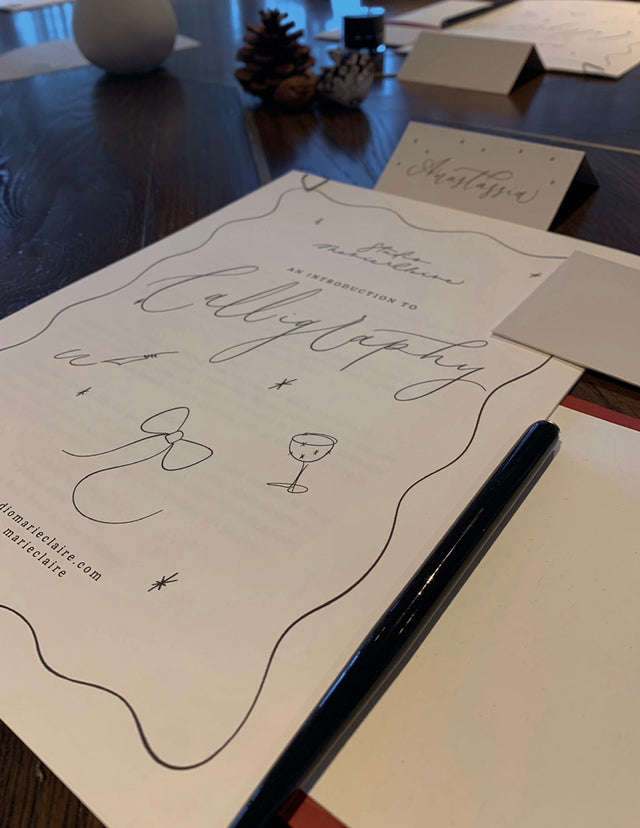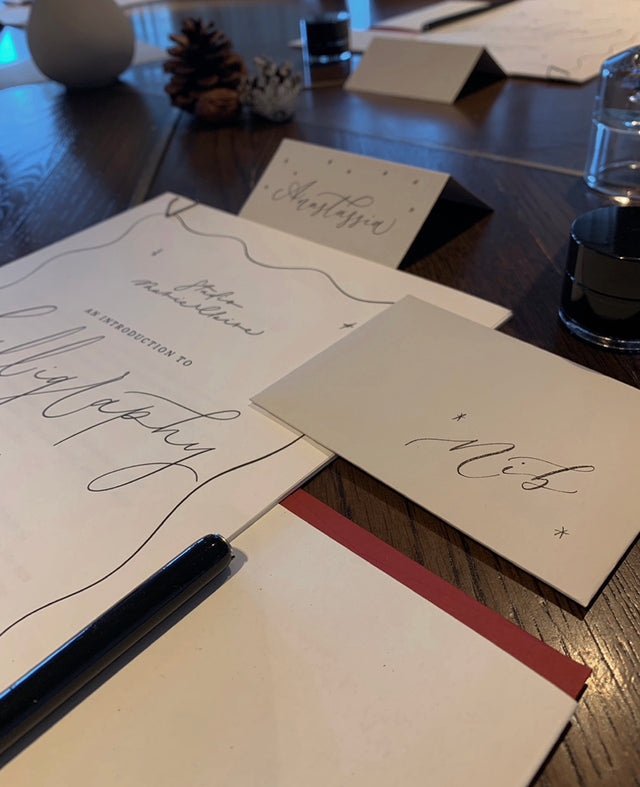 @Studio_MarieClaire x @ArtotelLondonBattersea

Date: Wednesday 13th December 2023

Time: 7.00pm - 9.00pm
Location: Tozi Counter at Art'otel, Battersea Power Station, London 
Art'otel London Battersea and Studio MarieClaire are excited to bring a very exclusive workshop...

*Christmas Calligraphy & Champagne*
A creative Christmas evening, learning the art of modern calligraphy for beginners, sipping champagne and making Christmas cards, guided by Marie-Claire. The perfect after-work treat, a festive evening with friends, or pre-Christmas season self-care!

Experience the joy of learning a new hobby and up-skill your handwriting. Indulge in a moment of mindful artistry. Discover how the simplicity of putting pen to paper and the slow, soothing movement across the page can bring a sense of calm and quiet. And create some beautiful Christmas cards! 
In this two-hour workshop for beginners; 

- You will receive a full calligraphy kit curated by Marie-Claire which you can keep 
- Learn how to set-up your kit and the tools you need 
- Practice the foundation of calligraphy - basic strokes and pressure techniques
- Learn about letter formation and word formation 
- Marie-Claire will be there to offer a one-to-one experience throughout the workshop and give direct feedback. There will also be a follow-up via email with additional resources and guidance on learning
Tickets £95
*You will receive an email ahead of the workshop (a few days before) with the full address and details  
Tickets are non-refundable 
the details...
Handwritten
Handwritten in Marie-Claire's signature modern calligraphy style and digitalised.
Paper, Printing + Framing
Printed on 250gsm coloured luxury FSC accredited paper, foiled with a signature gold dot.
For framed pieces only ~ Presented in a premium quality, custom-cut handcrafted wooden box frame with glass, ready with fixings for hanging. The frame is sealed with a high-quality backboard and tape to prevent damage from dust or humidity.
Quality + Sustainability
Each piece is created carefully by hand; handwritten, hand-framed with hand-painted details, and hand-packed.
The collection is designed with sustainability in mind and designed to last.