Modern Calligraphy Virtual Workshop for Beginners - Mon 16th October
Regular price

€75,00
Sale price
Modern Calligraphy Virtual Workshop for Beginners - Mon 16th October
Regular price

€75,00
Sale price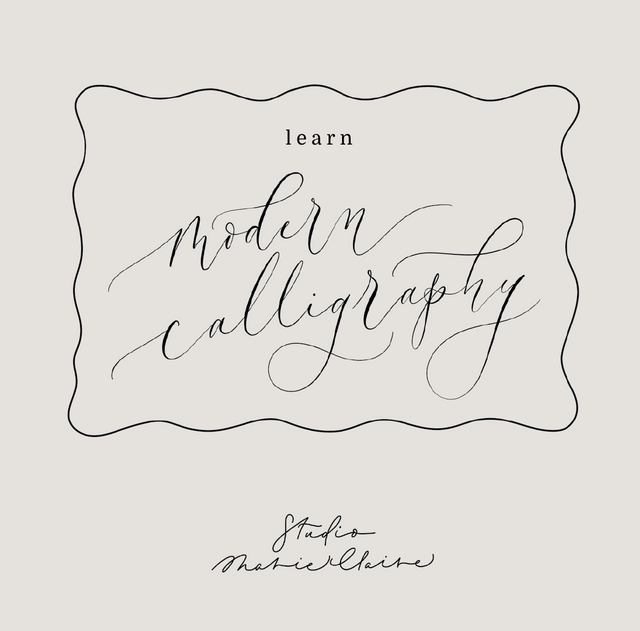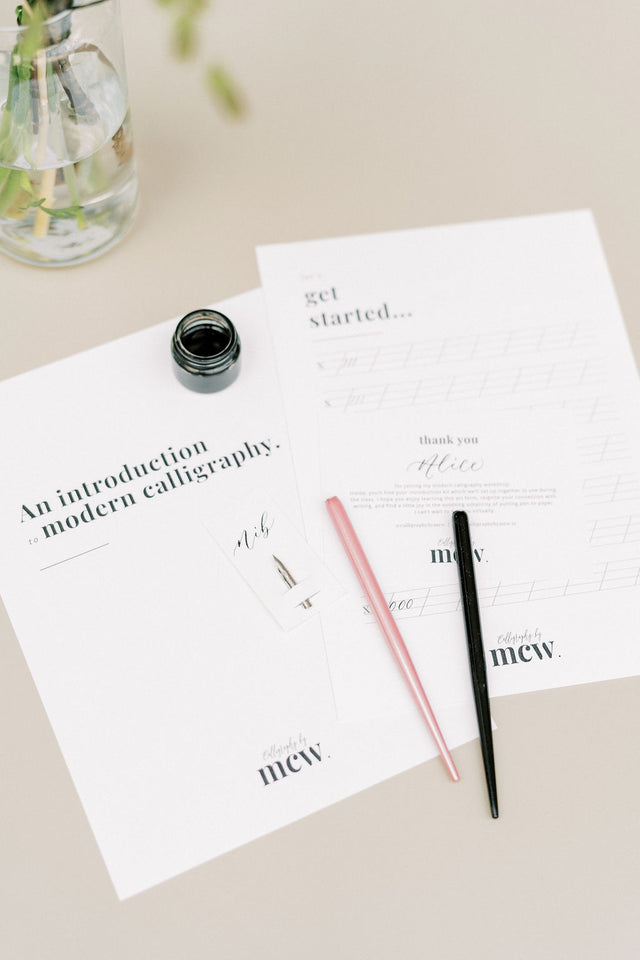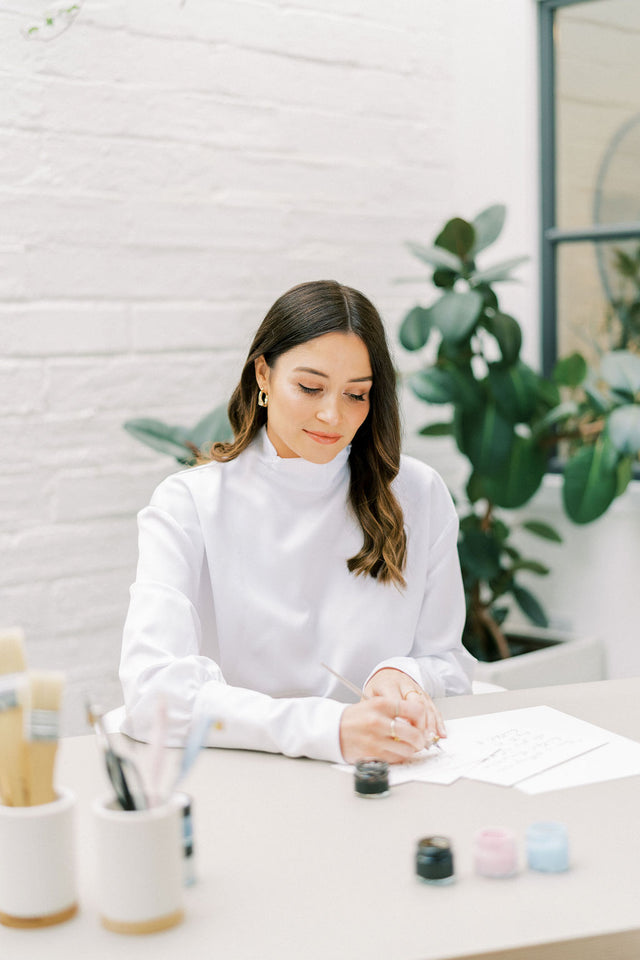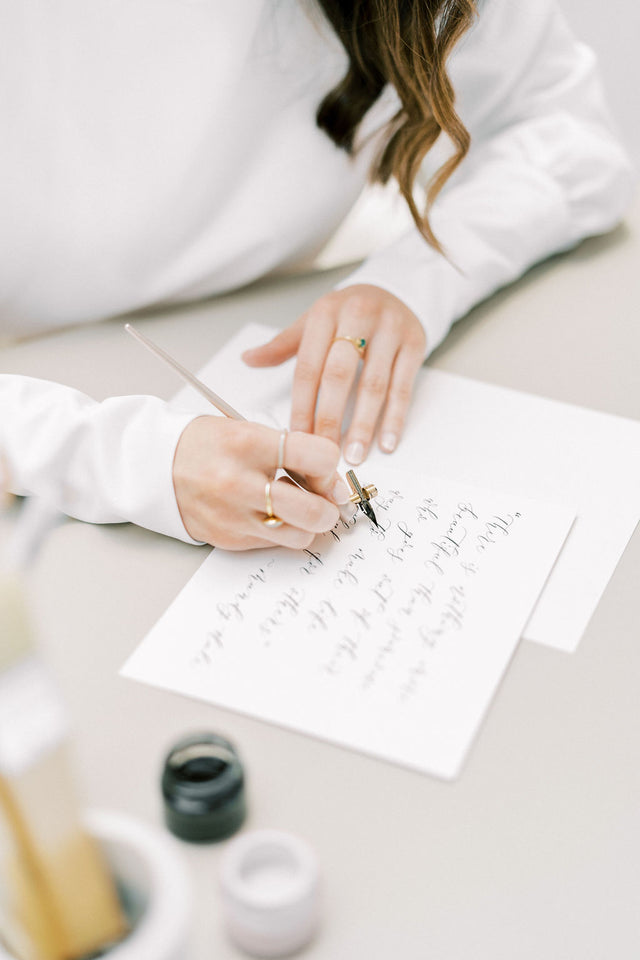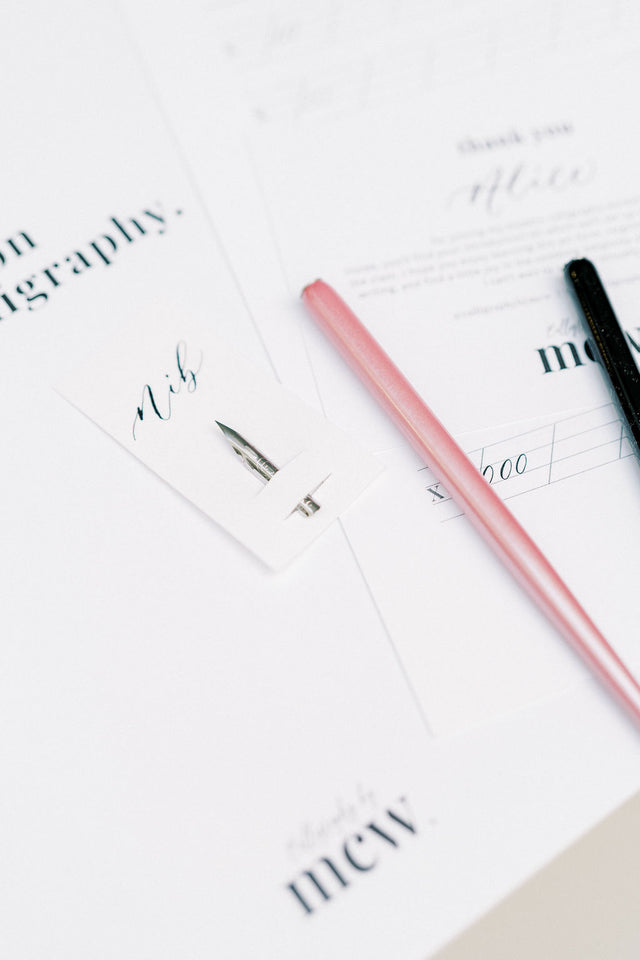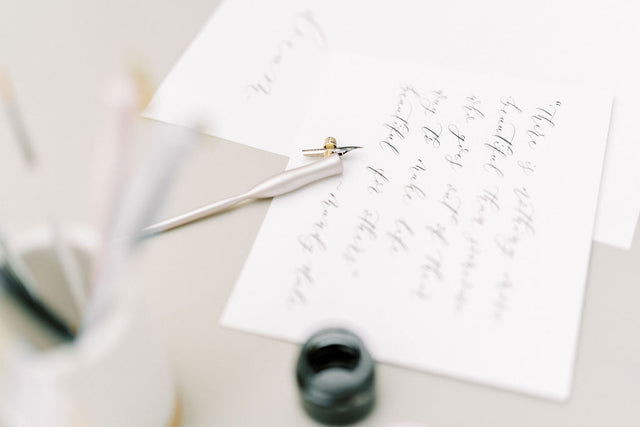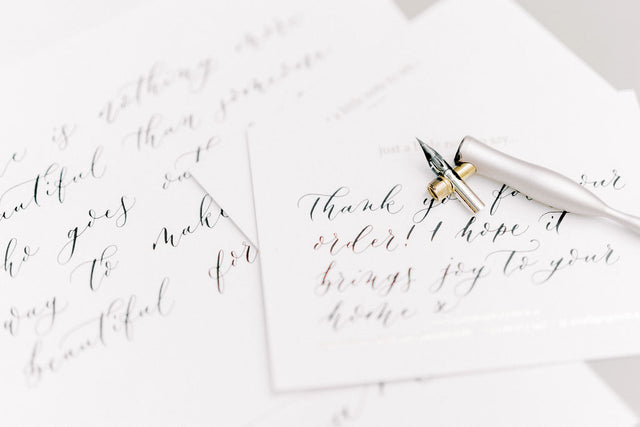 Date: Monday 16th October 2023

Time: 6pm - 8pm 
Experience the joy of learning a new talent and indulge in a moment of mindful artistry under the guidance of Marie-Claire.
Ignite your passion for the written word and create something beautiful, for yourself or for a loved one during a modern calligraphy workshop.
"I am a self-taught calligrapher and adore the simplicity of putting pen to paper. Discover how the slow, soothing movement across the page can bring a sense of calm and quiet, as you indulge in some 'me time' and create something beautiful."
In this class, you will learn: 
- How to set-up your kit and the tools you need 
- The foundations of calligraphy - basic strokes and pressure techniques
- Letter formation and word formation 
- Resources and Supplies 
- The tickets for the virtual workshop are €75.00.
- The workshop will be hosted via Zoom and the link for the class will be sent by email a few days before class, as well as a reminder the day before.
- The calligraphy kit will be sent to the shipping address provided the week of the class.

- You will need a computer, laptop or tablet to log onto the class (a bigger screen is preferable over a mobile phone so that you can see Marie-Claire's workstation clearly.)
- For the workshop, you will need a small tub of water, tissue/paper towel, and a clear workspace.
- Tickets are refundable before 2nd October. Once the kit is sent out, the workshop is non-refundable. 
the details...
Handwritten
Handwritten in Marie-Claire's signature modern calligraphy style and digitalised.
Paper, Printing + Framing
Printed on 250gsm coloured luxury FSC accredited paper, foiled with a signature gold dot.
For framed pieces only ~ Presented in a premium quality, custom-cut handcrafted wooden box frame with glass, ready with fixings for hanging. The frame is sealed with a high-quality backboard and tape to prevent damage from dust or humidity.
Quality + Sustainability
Each piece is created carefully by hand; handwritten, hand-framed with hand-painted details, and hand-packed.
The collection is designed with sustainability in mind and designed to last.