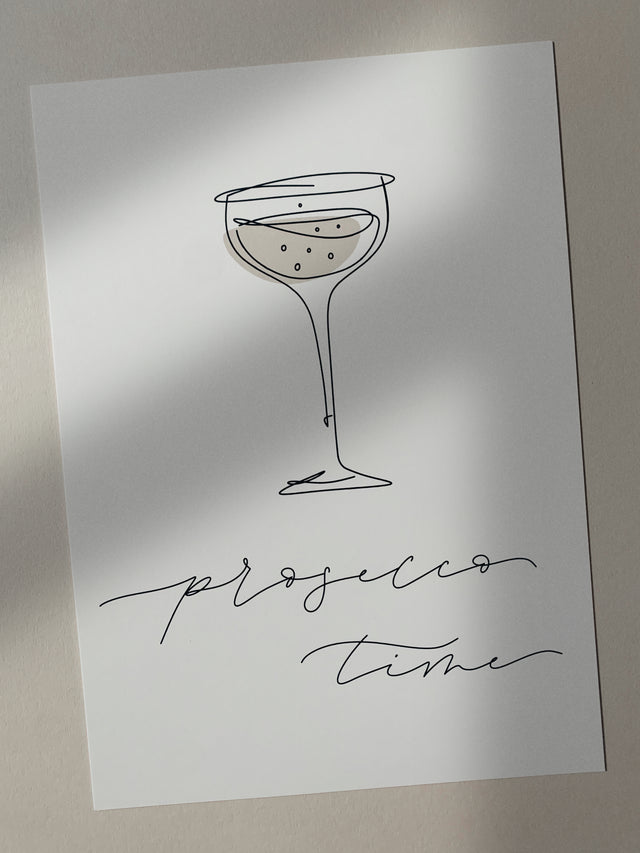 This Prosecco A4 Print is the perfect way to add a bit of bubbly to your wall decor!
Printed on premium A4 paper, hand-illustrated and hand-drawn in my signature monoline style, this one-of-a-kind print is a special treat that will bring life and good vibes to any space. Bottoms up (on your wall)! 
the details...
Handwritten
Handwritten in Marie-Claire's signature modern calligraphy style and digitalised.
Paper, Printing + Framing
Printed on 250gsm coloured luxury FSC accredited paper, foiled with a signature gold dot.
For framed pieces only ~ Presented in a premium quality, custom-cut handcrafted wooden box frame with glass, ready with fixings for hanging. The frame is sealed with a high-quality backboard and tape to prevent damage from dust or humidity.
Quality + Sustainability
Each piece is created carefully by hand; handwritten, hand-framed with hand-painted details, and hand-packed.
The collection is designed with sustainability in mind and designed to last.