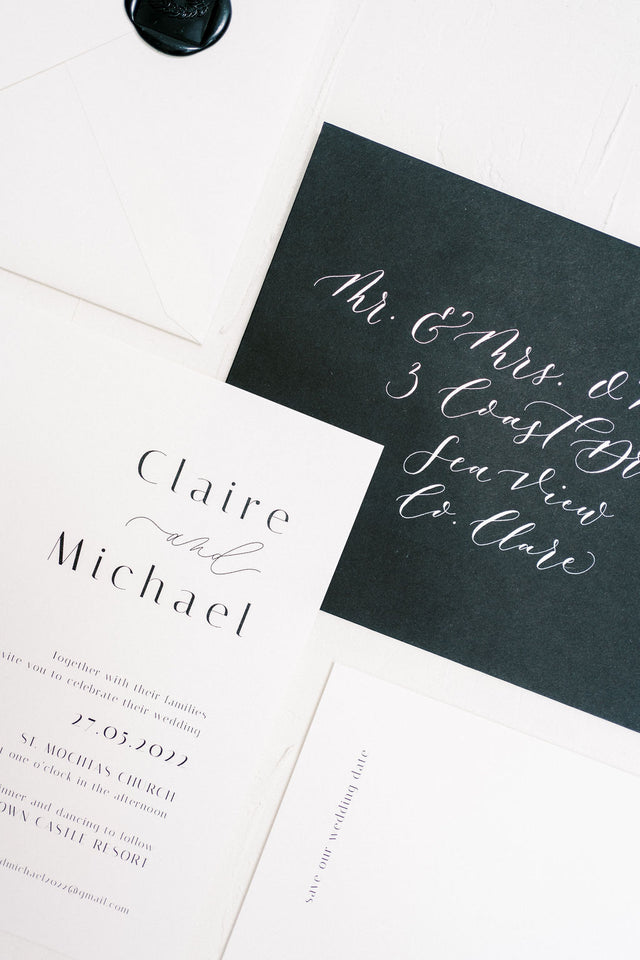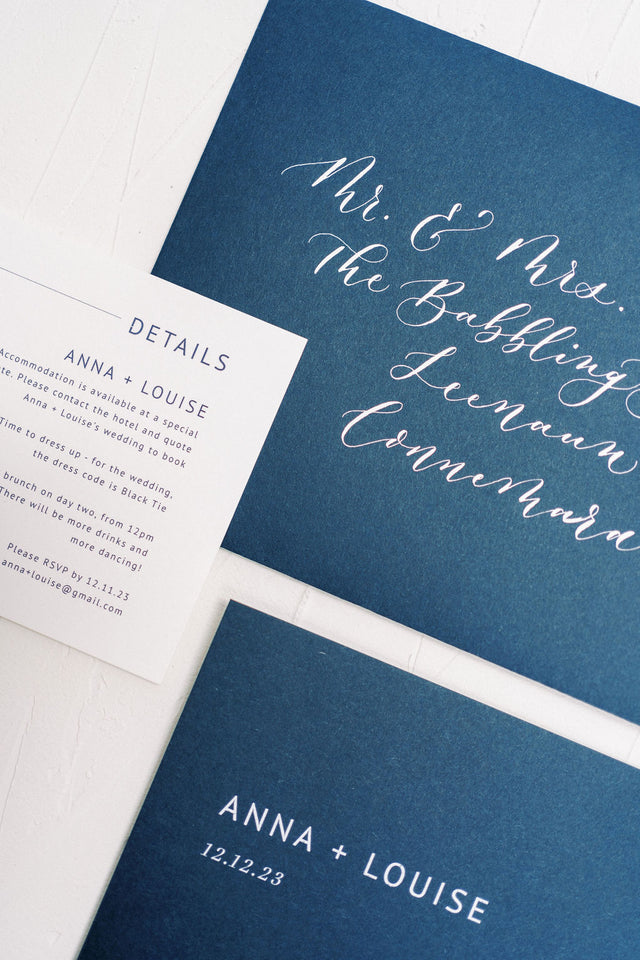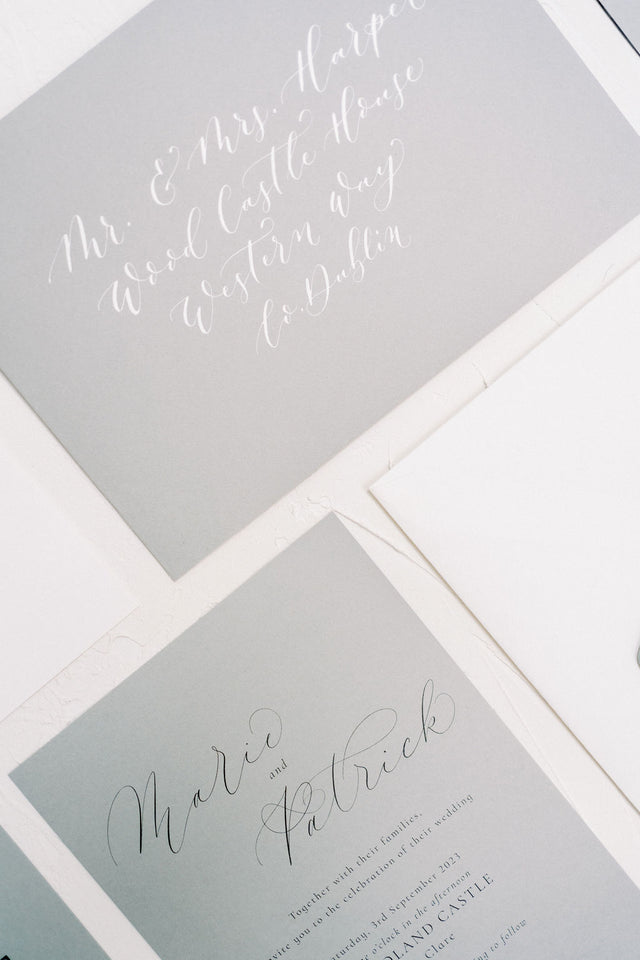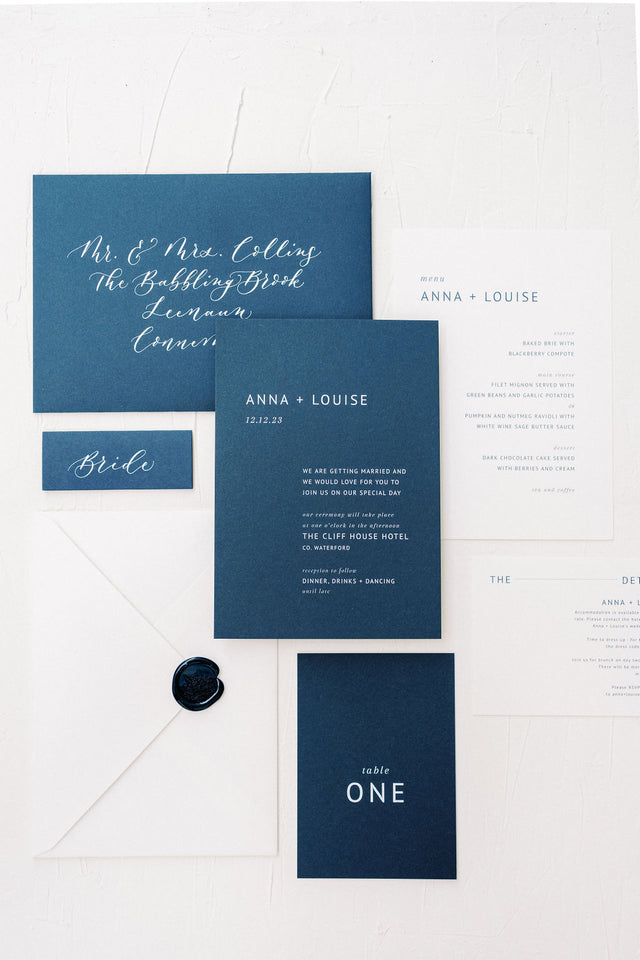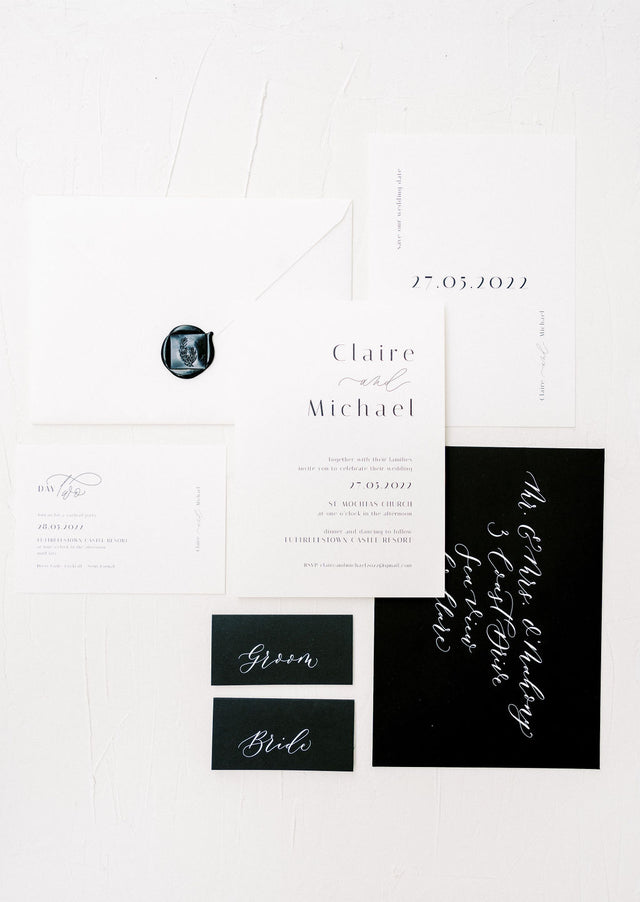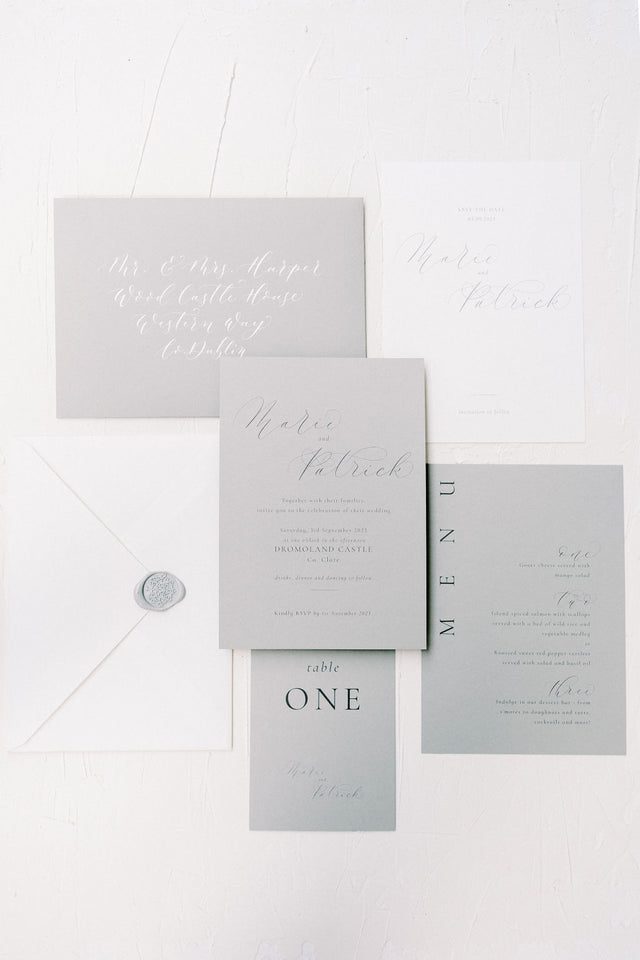 Whether it's for your wedding, add the perfect personal touch to your invitation suite with handwritten calligraphy-addressed envelopes and set the tone for your dream day. 
Or send some very special post to a pal or family member afar and bring a touch of joy to their day when beautiful post arrives.
The little details...
Variety of ink colours available - please contact Marie-Claire for samples to suit your suite. 
This cost is for handwritten addresses only, and does not include the cost of the envelope, please contact Marie-Claire if you wish to add envelopes to the order too.
Please let me know how many you need, when you need them by and then send the list of names and addresses* to marieclairecalligraphy@gmail.com
The turnaround time for up to 100 envelopes is 10 working days, if you need something in a hurry, please contact Marie-Claire.
*All names and addreses should be spell-checked before emailed.
the details...
Handwritten
Handwritten in Marie-Claire's signature modern calligraphy style and digitalised.
Paper, Printing + Framing
Printed on 250gsm coloured luxury FSC accredited paper, foiled with a signature gold dot.
For framed pieces only ~ Presented in a premium quality, custom-cut handcrafted wooden box frame with glass, ready with fixings for hanging. The frame is sealed with a high-quality backboard and tape to prevent damage from dust or humidity.
Quality + Sustainability
Each piece is created carefully by hand; handwritten, hand-framed with hand-painted details, and hand-packed.
The collection is designed with sustainability in mind and designed to last.