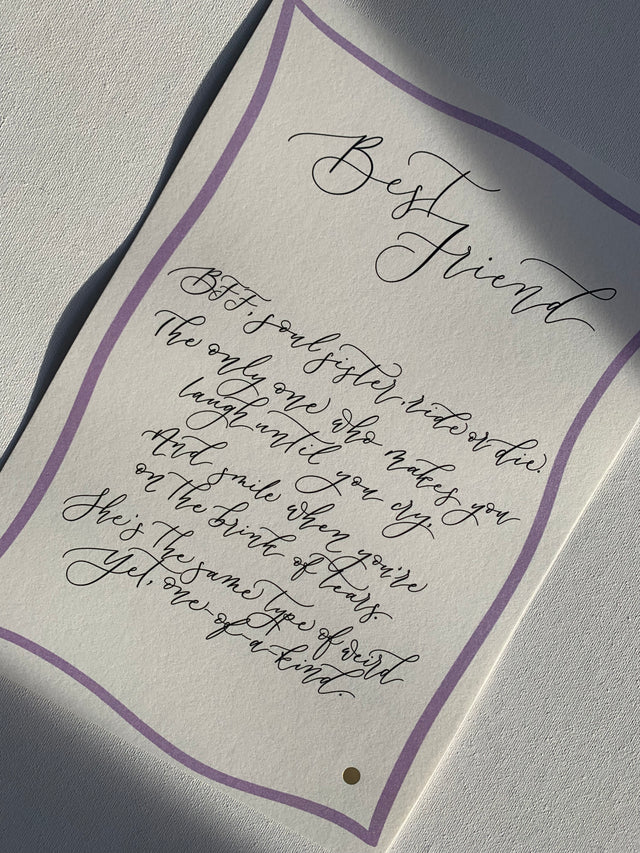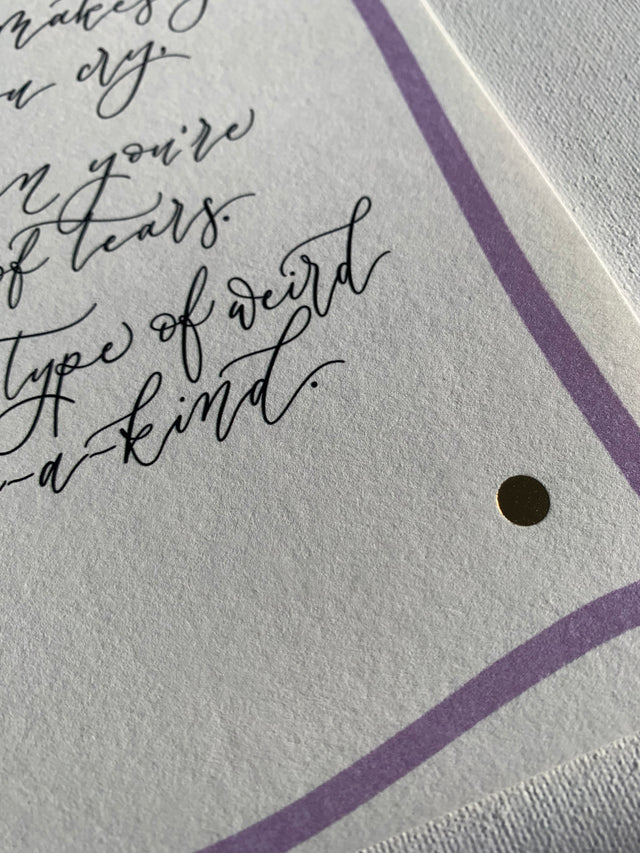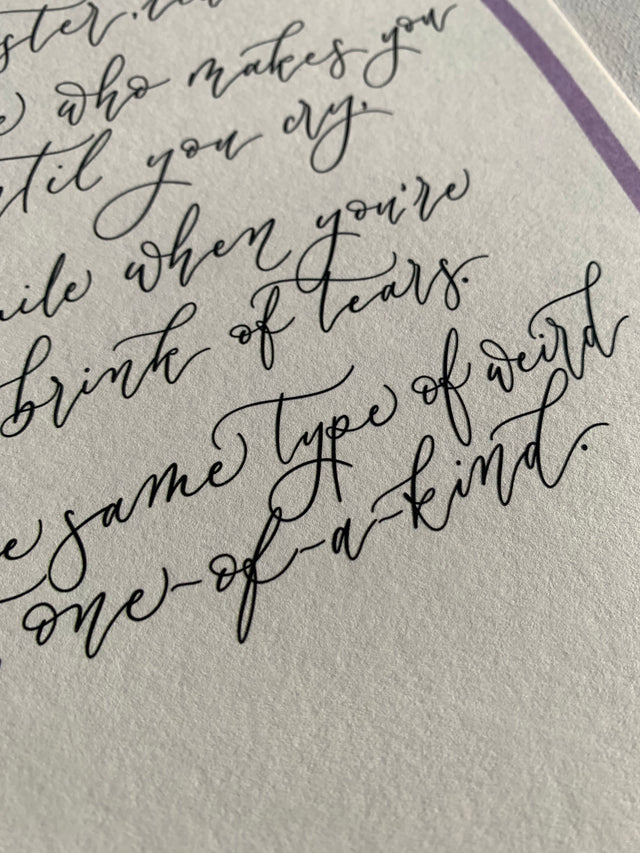 *Special Discounted Price for February*
A4 Print, 210 X 297mm
Colour: Lilac Brush Stroke Border
Original designs, handwritten in calligraphy with hand-painted details, printed on 250gsm premium GF Smith paper (fully recyclable and biodegradable, and FSC certified). 
BEST FRIEND
BFF, soul sister, ride or die. 
The only one who makes you laugh until you cry,
And smile when you're on the brink of tears.
She's the same type of weird
Yet, one-of-a-kind.
Words by Marie-Claire & Megan Logue. 
the details...
Handwritten
Handwritten in Marie-Claire's signature modern calligraphy style and digitalised.
Paper, Printing + Framing
Printed on 250gsm coloured luxury FSC accredited paper, foiled with a signature gold dot.
For framed pieces only ~ Presented in a premium quality, custom-cut handcrafted wooden box frame with glass, ready with fixings for hanging. The frame is sealed with a high-quality backboard and tape to prevent damage from dust or humidity.
Quality + Sustainability
Each piece is created carefully by hand; handwritten, hand-framed with hand-painted details, and hand-packed.
The collection is designed with sustainability in mind and designed to last.