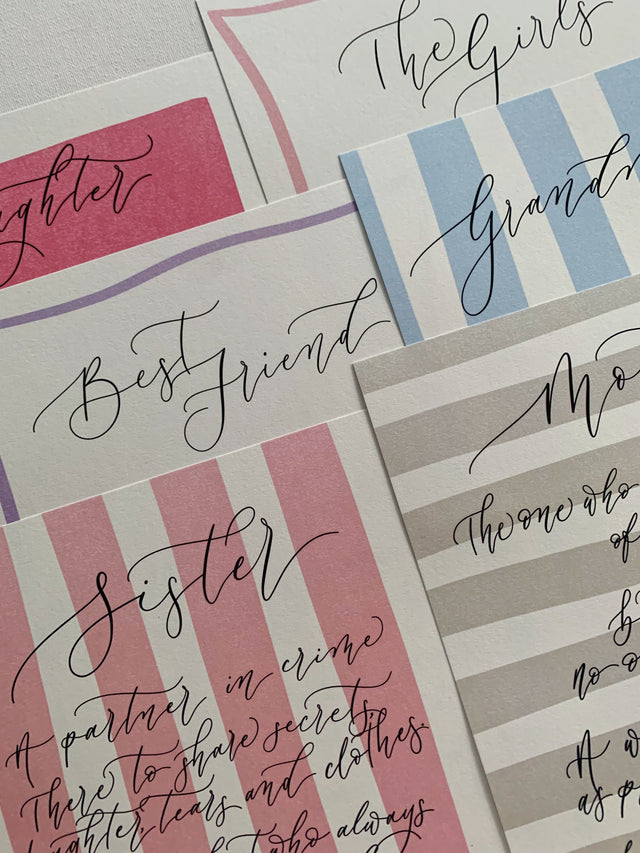 The Girls Prints
A collection inspired by the great women and gals in our lives. A celebration of female friendships and sisterhood. 
Time flies. Life happens. Your girl gang will be there for you no matter what.
They are our cheerleaders, problem-solvers and soul sisters. They leave us feeling supported, inspired, and ready to take on the world. Where would we be without them?
This collection of prints and cards is for the best of the best in your life. From your nearest; Grandmother, mother, daughter or sister…to your dearest; besties and girl gang.
Treat your bestie to a thoughtful present and let them know just how much they mean to you.